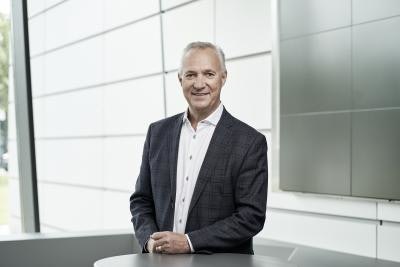 Göran Nyberg, executive member for sales and customer solutions at MAN Truck & Bus SE, will join Navistar as Executive Vice President Commercial Operations, effective March 1, 2022.
Nyberg will exchange positions with Friedrich Baumann, executive vice president of sales, marketing and aftersales, who will join MAN as Head of Sales and Customer Solutions, effective April 1, 2022.
Nyberg has served as Executive Member for Sales and Customer Solutions at MAN since September 2018, having successfully managed the realignment of the sales division and under his leadership, MAN also successfully launched its new generation of trucks.
Prior to MAN, Nyberg spent time with Volvo Group, initially as Managing Director of Volvo Sweden in 2003, followed by international positions in management in Malaysia, Thailand and the United Kingdom. Most recently, Nyberg joined Volvo Trucks North America in 2012 as President.
"Both Friedrich Baumann and Göran Nyberg are proven commercial vehicle experts with extensive experience and a clear understanding of customer needs in the transport industry," said Christian Levin, CEO of Traton SE. "The change in personnel means that our international group of strong commercial vehicle brands is growing ever closer together. MAN, Navistar and thus the Traton Group as a whole will benefit from this change and exchange of experience."
Under Baumann's leadership, Navistar advanced an intimate joint alignment with the International Truck and IC Bus dealer networks, "and dedicated all commercial operations to delivering maximum value that will lead to our customers' success," said Mathias Carlbaum, President and CEO, Navistar. "I thank him for his service to Navistar and wish him the greatest success in further aligning the TRATON GROUP while at MAN.
"I am excited to welcome Göran back to the U.S. and to Navistar. He brings a wealth of international sales and transformative experience, as well as a complete understanding of the North America market which is essential to the continued success of Navistar's commercial operations and executive leadership team."