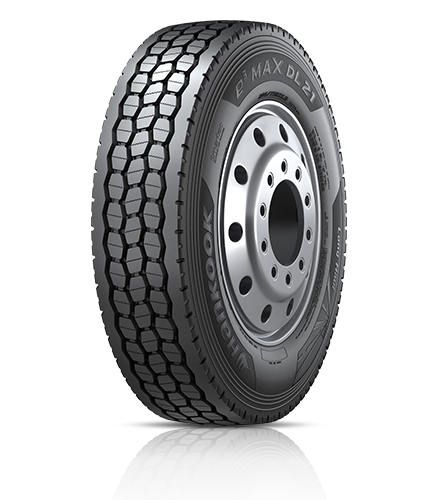 Hankook Tire debuted three new commercial truck tires at the Mid-America Trucking Show last week in Louisville, Kentucky.
Two of the new tires are designed for the drive position, while the other is a trailer tire.
Hankook's SmartFlex DL15 tire is a long- and regional-haul drive tire designed with a self-regenerating siping system that turns out during progressive predictive wear. It also offers improved fuel economy with an updated central rib and semi-block tread pattern.
A closed shoulder tread design and improved rubber technology helps improve fuel efficiency for the new e3 MAX DL21 long-haul drive tire. The tire's design is meant to minimize irregular wear of the tire over its lifetime.
Finally, the e3 WIDE TL21 is a high-mileage trailer tire with Hankook's new Spiral-Coil technology to provide strong casing durability over the life of the tire.
Throughout the month of April and until May 5, Hankook is offering a rebate on a number of its passenger and light truck tires as part of its 2019 Great Catch Rebate program.