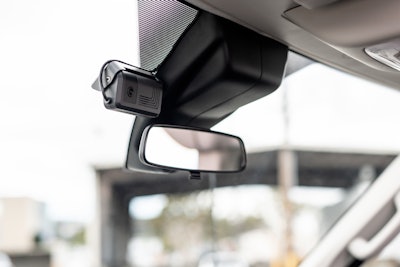 During the past year, fleets accelerated technology adoption to overcome new challenges presented by the COVID-19 pandemic by having tools that provide real-time visibility, remote coaching and workflows, and technology integrations to keep their operations running at full speed.
Events during the past year led Rinchem Company, a global company that operates a network of chemical and gas distribution centers, to select the Omnitracs One platform to support future ELD compliance and driver workflow needs.
Carolina Tank Lines (CTL), a Rinchem Company, decided to change ELD providers due to its previous system no longer being able to provide the services it needed to maintain safety and compliance.
"We couldn't continue to work with an unreliable product that put our drivers at risk and one that subjected us to unexpected costs," said Chris Wright, senior vice president of operations at Rinchem. "It was imperative that we switch providers to save our drivers' licenses, our business' reputation, and our company's bottom line."
After testing multiple products, Rinchem selected the Omnitracs One platform to have automated document handling; timely notifications of delivery discrepancies, claims and damages; and for integrated routing, weather and traffic.
"CTL rests easy knowing that it's in complete compliance and it can keep its drivers on the road," said Wright.
Last year, and especially the fourth quarter, was a period of record growth for technology companies in transportation.
ELD and telematics provider Samsara reported that its subscription revenue increased by more than 80% year over year, and has now surpassed a $300 million run rate, a calculation based on 4th quarter 2020 revenue. Samsara allows companies to connect their fleets, equipment and sites within one cloud-based platform.
Samsara now has more than 20,000 customers in North America and Europe in industries that include transportation, construction, energy, field services, food and beverage, and government.
"From the beginning, we have focused on the world of physical operations. These industries represent 40% of US GDP and have been largely overlooked by the tech industry," said Sanjit Biswas, Samsara co-founder and CEO. "Our customers are on the front lines of keeping the world's economy and infrastructure running."
In the past year, Samsara added 7 new patents, released more than 200 features, and has more than 70 integration partners to its platform through an open API.
Worklete, a digital safety platform for frontline teams, doubled its customers in the second half of 2020. Many of the new customers are brand names in the food and beverage industry with private delivery fleets.
Much of the growth for Worklete came after the company added a new SaaS offering called SMART Safety.
"With preventative safety top of mind, and the old ways of in-person training, safety and skill-building no longer viable due to COVID, the market demanded an injury prevention solution that was scalable, socially-distant, and had a strong ROI," said Benjamin Kanner, CEO and co-founder of Worklete.
Fleets and other types of businesses use Worklete's SMART Safety to upskill and reskill their frontline workers, with an initial focus on soft tissue injury prevention. The platform requires no in-person deployment, touchpoints, or support.