Trucking news and briefs for Friday, Feb. 26, 2021: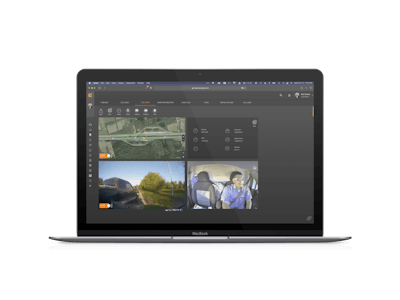 Konexial launches new My20 video management system
Konexial this week launched its new My20 LogiCam Ai video management system that integrates road- and driver-facing cameras with live telemetry data to create a system to detect, correct and prevent accidents. The system is powered by artificial intelligence and computer vision technology through Konexial's partnership with HD Fleet.
My20 LogiCam Ai captures events on the road and in the vehicle with crisp HD video footage and can be accessed anytime through the My20 Fleet application. My20 LogiCam Ai's advanced video telematics system is integrated with My20 Fleet's Edge Computing architecture to ensure the system never goes out of service and maintains constant connection to the driver. My20 analyzes all data, algorithms and logic within the cab on iOS and Android platforms.
"By automatically identifying sudden acceleration, sharp turns and severe braking, My20 LogiCam Ai helps fleets avoid preventable collisions and correct risky driving behaviors while they are happening," said Ken Evans, CEO, Konexial. "My20 LogiCam Ai is the next addition to our My20 Fleet Edge Computing platform. Konexial is all about connecting the greatest technologies into a single, comprehensive user experience."
The new system features advanced dashcam technology including machine learning and artificial intelligence providing detailed analytics and real-time visibility into fleet performance, giving carriers of all sizes valuable data to help increase safety.
Former Navistar exec joins self-driving truck firm
Dennis Mooney, a former senior executive of Navistar and General Motors, has joined self-driving truck tech firm Plus (formerly Plus.ai) as its Chief Platform Officer. He has served on the company's advisory board since June 2020.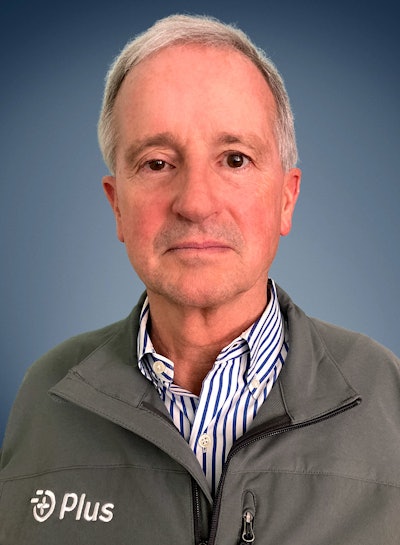 In his new role, Mooney will work to further scale and integrate Plus's automated driving system with different trucking platforms. He will also provide strategic direction on go-to-market plans as the company accelerates commercial deployment across the U.S., China and Europe. Plus says it has already received over 10,000 pre-orders of its automated driving system and plans to have tens of thousands of trucks enabled by its technology on public roads over the next few years.
"At Plus, we are at a pivotal point in the commercialization of our automated trucking system with the start of mass production this year," said David Liu, CEO and co-founder of Plus. "Our development has been focused on making autonomous driving technology safe and practical for use on today's trucks. Denny's unmatched expertise in developing global, world-class trucking and automotive products will help us accelerate our global deployment and continue our work with truck manufacturers and shippers around the world."
Mooney has held several executive roles across engineering and product development in the automotive industry. He is the former senior vice president of global product development and before that vice president of global engineering at Navistar. Prior to that, he had a distinguished 31-year career at GM which included being the executive director for vehicle performance at GM Engineering, serving as chairman and managing director of GM Holden in Australia, and leading global vehicles systems and integration as vice president before retiring from GM.
Werner opens new Florida terminal
Werner Enterprises (CCJ Top 250, No. 11) opened a new terminal this week in Lake City, Florida.
The new location features a 91,000 square-foot building that sits on 36 developed acres and includes the latest driver, including a driver's lounge, laundry and vending machines, showers, a company store, fitness room, driver storage and a dog run area.
This terminal will host driver safety courses and Werner's Career Track program for professional drivers new to Werner. The terminal will also have 450 trailer parking stalls and 225 tractor parking stalls.