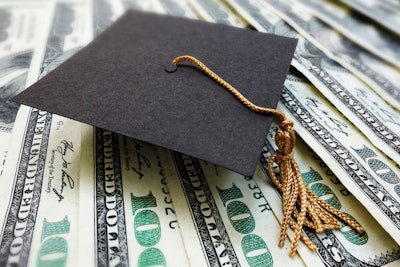 In addition to the educational, networking, and advocacy offerings from TCA, another benefit of membership is eligibility for member company's employees and their families to participate in the TCA Scholarship Fund.
Since 1973, the Fund has been providing scholarships to students associated with the trucking industry. Each scholarship recipient must be a student in good standing attending a four-year college or university and must be associated with a TCA member company as an employee, independent contractor, or the child, grandchild, or spouse of an employee or independent contractor of a TCA member company.
Earlier this month, the Fund announced that 57 undergraduate college students with ties to the trucking industry will be awarded scholarships for the 2021-22 academic school year. Each student will receive a scholarship ranging from $2,725 to $6,250 from a total pool of $163,775 – the most in the Fund's history.
Additionally, the Fund announced a new, fully-endowed Past Chairmen's Fund scholarship — the Robert D. Penner Scholarship. Penner served as TCA's Chairman from 2017 to 2018. What an accomplishment! Congratulations, Rob. Thank you for your continued support of this program.
The inaugural recipient of this scholarship, in the amount of $3,250, is Abbigale Brown, whose mother works at Long Haul Trucking based in Albertville, Minnesota. Brown will be a junior at the University of Wisconsin–River Falls and is majoring in elementary education.
As mentioned in my inaugural column last month, I'm pleased to introduce a former TCA Scholarship Fund recipient, Manhattan Associates' Michael Glasgow.
Glasgow was born into the industry. His family owned a 1,500-truck operation, Munson Transportation, which was deemed a Top 100 fleet in the late 1980s. One of his first jobs was washing and fueling trucks, being a mechanic, and he even coined himself a "tire man."
Fast forward a few years, Glasgow had enrolled at a local community college where he received his associates degree. Still involved with the family business, his cousin recruited him to be a dispatcher. A short time later, Glasgow decided it was time to go back to school and enrolled at Western Illinois University.
"I was complaining one day about how horribly expensive a university can be," he shared, as he was working nights and taking day classes. "It just so happened as I was standing in my cousin's cubicle, he points at a piece of paper. 'You should apply for this!' my cousin said. 'We're a member of this organization, TCA, and they have this scholarship they award to members' family members.'"
At first, Glasgow was deterred, as he assumed he'd have to write a lengthy essay. Despite his initial hesitation, he started through the application and pressed submit.
To his surprise, he was announced as a recipient. 
Now, as a father to three college-aged boys, he urges them, as well as any student affiliated with TCA member companies, to apply.
"It's free money! What is wrong with you?" he said with a laugh. "It will only take a few minutes. Complete it, write an essay, and submit."
Since its inception nearly 50 years ago, the TCA Scholarship Fund Trustees have hosted raffles, galas, and dinners to raise funds.
"I always buy raffle tickets as the program is near and dear to me – need to return favor," shared Glasgow. "I'm eager to help promote the fund more."
"The trucking industry has been phenomenal for me," he shared. "The thought of doing something other than trucking never crossed my mind."
He urged TCA to find a Mike Glasgow at every company – a scholarship recipient to advocate for the fund.
Are you a Mike Glasgow? Want to showcase this opportunity to your colleagues and commercial vehicle operators? Contact TCA@truckload.org to get involved.
Jim Ward is president of D.M. Bowman, a 382-truck fleet based in Williamsport, Md. Under his direction, the company has transitioned from truckload carrier to a full-service transportation company, offering its customers dedicated fleet services, short haul, linehaul, brokerage, logistics and warehousing for dry van, flatbed, bulk and specialty services. Ward is the 2021-2022 chairman of the Truckload Carriers Association.