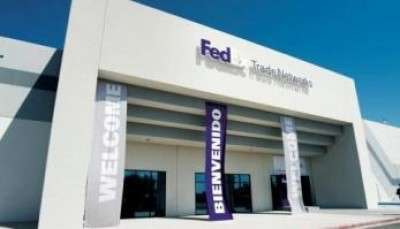 FedEx Trade Networks announced Thursday, Feb. 11, that it has opened six new freight forwarding offices across its Europe, Middle East and Africa (EMEA) region and its Latin America region as part of a global expansion plan. The company has opened 20 international freight forwarding locations in the past nine months, bringing the company's total to 22 new international locations since 2008.
In EMEA, the new operations are located in Brussels, Belgium; Manchester and London, United Kingdom; and Mumbai and Chennai, India. In Latin America, the company opened a location in Mexico City, Mexico. The company says the addition of these offices to its existing infrastructure provides its customers with enhanced freight forwarding services between and among EMEA, Latin America, Asia-Pacific and North America, as well as intraregionally, with the additional benefit of local and global expertise.
"We listen carefully to our customers," says Fred Schardt, president and chief executive officer of FedEx Trade Networks. "They told us they prefer doing business with providers who have offices in the regions where they trade. With our global expansion efforts, shippers can get the flexible and reliable freight forwarding solutions they need from a name they trust – 'FedEx.' "
These locations are the latest additions to the company's expansion of its presence in key markets throughout Asia, Europe, the Middle East, Africa and Latin America. In 2008, FedEx Trade Networks opened freight forwarding operations in Hong Kong and Shanghai, followed by offices in Brazil, Singapore, Taiwan, The Netherlands, France, and the Chinese cities of Beijing, Guangzhou, Shenzhen, Qingdao, Tianjin, Xiamen, Dalian, and Ningbo in 2009.