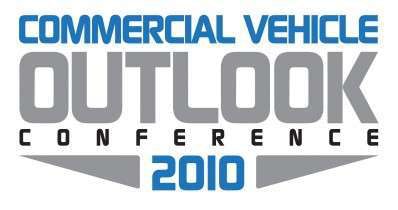 How fleets spec, buy, use and service equipment will change dramatically in the coming decades, driven by increasing environmental and safety regulations, expanded use of telematics and more robust communication needs. During "Trucking 2020: The changing roles of OEMs, suppliers, dealers and fleets," four key executives will explore their shifting relationships and offer insights into what the future may hold.
Moderated by Stu MacKay, president, MacKay and Co., the panel will feature:
• Scott Kress, vice president of sales, Volvo Trucks North America;
• Joe Plomin, vice president of trucks, ArvinMeritor CVS;
• Rusty Rush, president and chief executive officer, Rush Enterprises; and
• Jim O'Neal, president, O&S Trucking.
Scheduled for Wednesday, Aug. 25, at 4:30 p.m., the panel will be a highlight of the Commercial Vehicle Outlook Conference, a new event produced by CCJ magazine, Randall-Reilly and the Heavy Duty Manufacturers Association. Held at the Dallas Convention Center Aug. 25-26 – the day prior to and the opening day of the Great American Trucking Show – CVOC will provide critical information for all segments of the commercial fleet business, including fleet executives, truck OEMs, part and component suppliers, truck dealers, distributors, maintenance and repair specialists and owner-operators.
Other sessions will include:
• Impact of CSA 2010;
• Outlook for freight availability and rates, truck utilization and the looming driver shortage;
• The changing landscape of the capital markets;
• How fleets are dealing with current and future cost and productivity challenges; and
• The impact of federal environmental and safety policies on trucking.
Registration begins at 11 a.m. Wednesday, followed by a networking lunch. A networking reception will be held immediately following the program on Wednesday. The conference ends at noon on Thursday when the Great American Trucking Show opens. The event is sponsored by Castrol, Kenworth, O'Reilly Auto Parts, Paccar Engine, Paccar Parts, Peterbilt, Utility Trailer and Volvo Trucks North America.
For conference fee and registration details, go to www.ccjdigital.com/cvoc, call 888-349-4287 or e-mail info@truckshow.com.