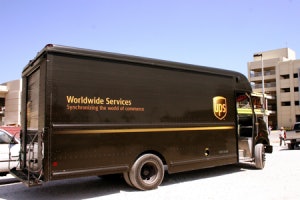 The UPS Foundation announced nine grants totaling nearly $2 million dedicated to environmental programs and organizations worldwide. The grants will address issues of climate change, renewable energy, resource conservation and other environmental causes that are championed by UPS volunteers.
"UPS employees are actively engaged in building stronger and more sustainable communities," says Eduardo Martinez, director of philanthropy and corporate relations for The UPS Foundation. "Our financial contributions support the overall commitment of our people and our communities as they work to improve the planet."
The UPS Foundation added environmental sustainability to its official philanthropic focus areas in 2008. Grants are provided to both U.S. and international organizations; local grants are recommended by UPS employee committees, reaffirming the belief that global issues are sometimes best solved with local solutions.
Grants include the Nature Conservancy, which received $600,000; the World Resources Institute, $300,000; Keep America Beautiful, $300,000; Earth Day Network, $200,000; the National Arbor Day Foundation, $150,000; the National Park Foundation, $150,000; the National Council for Science and the Environment, $100,000; the Student Conservation Association Inc., $50,000; and Legambiente Liguria Onlus of Italy, $49,000.