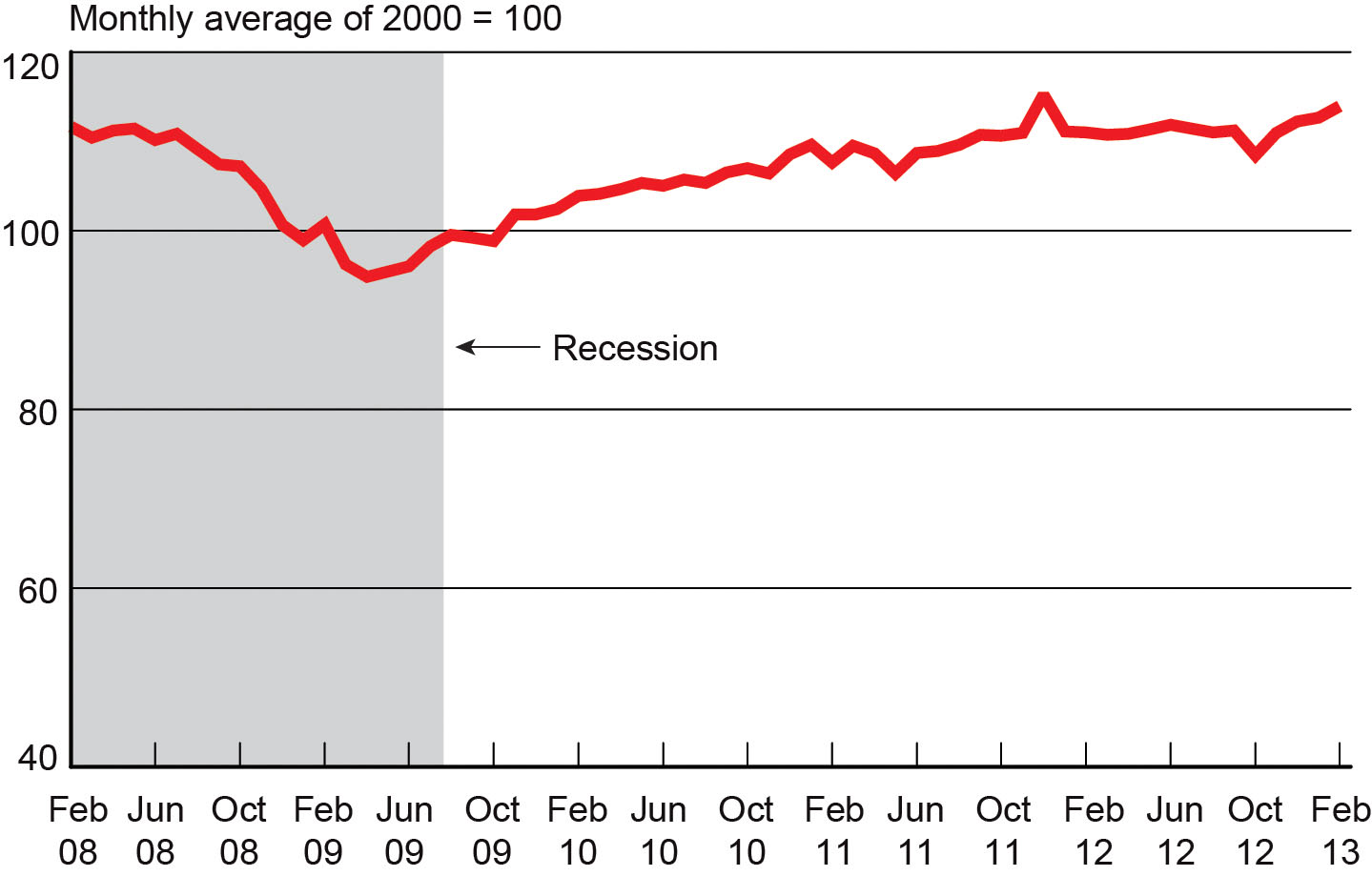 The for-hire transportation industry carried 1.2 percent more freight in February than January, according to numbers released this week by the U.S. Department of Transportation, marking the fourth consecutive month-over-month increase.
The monthly Bureau of Transportation Statistics' Freight Transportation Services Index read 113.9 — a 20.1 percent increase over April 2009's low during the recession and the highest level since December 2011's all-time high of 115.2.
The TSI measures month-to-month changes in shipments made by mods of transportation in tons and ton-miles. The combination of the two yields the index.
So far in 2013, the two months the TSI has on record are both higher than 2012's range, consistent with other economic indicators pointing to February as a month of strong economic growth.
Lastly, freight shipments in February of 2013 were 2.7 percent higher than the same month in 2012.