Phoenix-based truckload carrier Knight Transportation Inc. (#25 on the CCJ Top 250) has upped its stake in struggling USA Truck Inc. (#44 on the CCJ Top 250). Knight says shareholders are interested in its standing cash offer of $9.00 per share to buy the company, even as the USA Truck board reaffirmed its objections.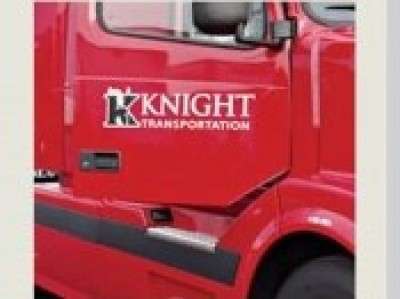 On Monday, Sept. 30, Knight disclosed it had increased its ownership of USA Truck's outstanding shares from 8 percent to approximately 11.3 percent, and has amended a Sept. 26 filing with the U.S. Securities and Exchange Commission accordingly.
The notice is the latest in an exchange of press releases that, together, outline the early steps in a quarter-billion-dollar consolidation move.
Knight went public last week with its attempt to buy Van Buren, Ark.-based USA Truck, saying the deal would create an operationally and financially stronger company–but the USA Truck board was not interested.
"Knight's proposal would eliminate the significant execution risk of USA Truck's turnaround plan and reverse the erosion of value stemming from eight consecutive quarters of USA Truck net losses," the statement said.
The acquisition target replied that it was "disappointed" by the Knight release and called the statement "misleading."
"The board of directors unanimously viewed Knight's $9.00 per share proposal as inadequate, as it substantially undervalued USA Truck in light of the initiatives undertaken by our new management team," the release said, adding that Knight had rejected an offer to meet to discuss USA Truck's reasoning on the matter.
In response, Knight likewise claims to be "disappointed," and says the appeal to USA Truck shareholders has been well received.
"We are prepared to take the necessary steps to make this combination a reality," Knight said.