Rand McNally announced that McNeilus Steel of Dodge Center, Minn., has installed its TND 760 devices across its private fleet to further control logistics and costs. Most of the installations happened during driver fuel-ups.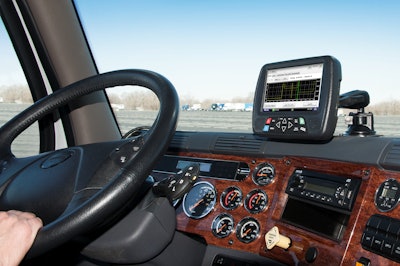 With the Rand McNally TND 760 mobile fleet management system, McNeilus is able to track shipments, log driver hours of service, and streamline communications between dispatch and drivers. Throughout its fleet of 126 trucks, McNeilus can monitor the movement of finished products from its service centers to a customer's delivery bay.
McNeilus has produced and delivered metal products for more than sixty years in the upper Midwest.
"Using automated technology in place of paper and phone calls to dispatch is so much better," said Mark Johnson, transportation manager of McNeilus. "It allows us to be as efficient as we can, with the added benefits of ensuring we are on track for our deliveries, and compliant, such as with hours of service and fuel tax regulations."
Earlier this year, McNeilus had begun searching for a replacement to its current in-cab system. McNeilus management evaluated several options before selecting Rand McNally. Company executives tested systems with a focus on implementing electronic logs, e-mail communication with drivers, and truck navigation.
"The Rand McNally TND 760 is just a really good system. It's user friendly, both from a driver and operations management perspective. The implementation has really been a win-win," said Johnson in a press release distributed by Rand McNally.