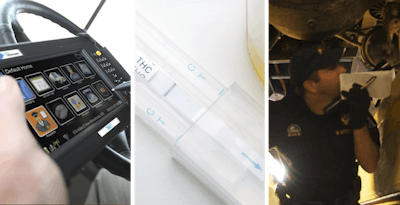 The Department of Transportation has once again pushed back the forecasted publication date of its preliminary Safety Fitness Determination rule, even after in October the agency told CCJ that the rule was in the final stages of review by FMCSA's top officials.
In its monthly update on the progress of rulemakings, the DOT projects that the rule will be published June 17 — nearly three months after the date projected in the DOT's November report and nearly two years behind the Congressionally required deadline set in 2012's MAP-21 highway funding law.
The rule, once final, will allow the agency to produce absolute scores for carriers (rather than percentile rankings like in CSA's Safety Measurement System) using data similar to the set used to produce SMS rankings. The rule has been in the works since 2007.
The DOT also reported it has pushed back the projected publication date for a proposed speed limiter mandate.
The proposed rule, now projected to be published April 16, would require installation and use of speed limiters on heavy trucks. FMCSA has not indicated what the proposed limited speed would be.
The speed limiter rule has also continued to have been pushed back, at points scheduled for publication in September of this year.
Other rules in the DOT's update include a (1) rule to prohibit coercion of drivers, scheduled to be published as a Final Rule Sept. 10, (2) a Final Rule mandating the use of electronic logging devices, scheduled to be published Sept. 30 and (3) the CDL drug and alcohol clearinghouse rule, scheduled to be published as a Final Rule Oct. 30.