Had your fill of roast beast, ham and sugar cookies? Here's a recap of what you may have missed in trucking news this week: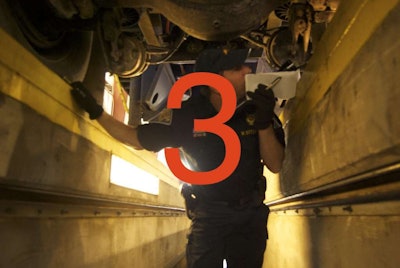 The number of months the DOT pushed back its projected publication date for a Safety Fitness Determination rule proposal. The rule has been in the works in some form since 2007, and the DOT and FMCSA continue to push back its projected publication date. The rule will institute an absolute scoring system for carriers, which could ease some of the frustrations with the agency's CSA program.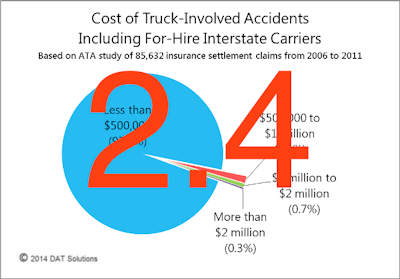 The percentage of truck-involved crashes that exceeds $500,000 in insurance claims, per a graphic from DAT Solutions, who says an increase to the current $750,000 minimum amount of liability insurance for carriers is not justified.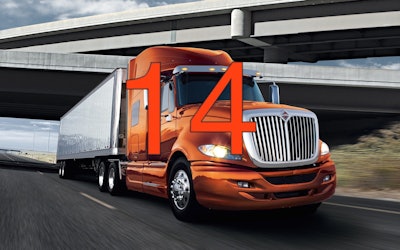 The number of lawsuits against Navistar International that a federal court consolidated this week. Navistar faces the litigation from carriers who claim the truck and engine maker knowingly sold them defective engines.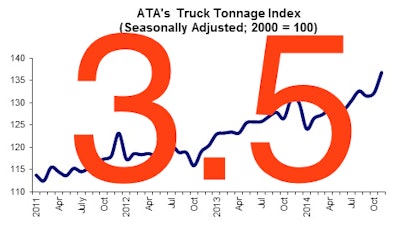 The percentage tonnage grew in November, according to ATA — just one economic indicator from recent weeks that pointed toward positive economic news for carriers.