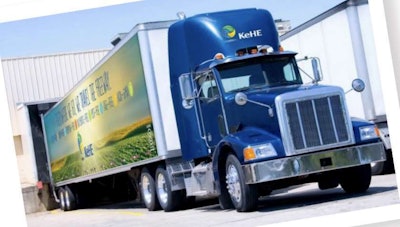 Lytx, provider of the exception-based DriveCam video safety program, shared some insights from how its customer KeHE Distributors uses the technology to fight cognitive driver distraction.
The DriveCam program combines video capture of road incidents such as hard braking or sudden swerving, data analysis of those incidents, and personalized coaching insights to improve driving behavior.
KeHE, a natural and organic food distributor, adopted the DriveCam video safety program in 2013. They have since doubled the number of drivers in their fleet, and are now approaching 595 drivers with a 489-vehicle fleet.
As new drivers are added, new risk is introduced to the fleet. KeHE incorporates information about DriveCam into its orientation for new hires, and focuses heavily on training coaches. With an approach that emphasizes fine-tuning of skills, collisions rates have been steadily decreasing, despite the rapid growth and constant threat of distractions.
"Most kinds of distracted driving can be tackled with a combination of policy enforcement and common sense, but to solve the toughest kind of distractions – when something else is occupying the driver's mind – we need to dig a little further," said Greg Sikorski, director of transportation safety for KeHE, who says he uses DriveCam video and one-on-one coaching to help decrease all forms of distracted driving.
"It could be a problem at home, or thinking about the next delivery, but if you're not thinking about driving while behind the wheel, you're not driving safely," said Sikorski.
Coaches spend one-on-one time with drivers to help them become more aware of what may be causing them to trigger video.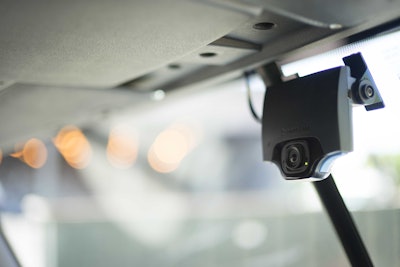 "We have very experienced drivers, and with 15 to 20 years of driving, certain habits build up," he said. "Every driver has their own technique, and we needed to make them aware of the part of their technique that could improve without changing what makes them so successful."
The KeHE team learned over time that a personal and positive approach to coaching nets the best, most long-lasting results. With that perspective, KeHE's Eastern Region Transportation Safety Manager Tom Harden said he is able to chip away at unsafe behaviors, making sure drivers know that KeHE won't give up on them.
Harden leverages the post-game tape philosophy to help coaches understand their role, and to help give perspective to drivers about why watching video clips of their driving performance is the best way to improve their safe driving skills.
"We're using education combined with the DriveCam clips to show drivers the type of distraction they're exhibiting – visual, mechanical (manual) or cognitive – and how it leads to a driving event, like late response," said Harden. "If they can recognize the behavior, they can change it."
"The reality is, we all have the same goal and that's to get home safely. We're having tough conversations because they're the right conversations to have," he continued. "And when we connect with drivers on that level, we're able to get the real reason they might be distracted on the road. The DriveCam program is one more tool for our drivers to be the best that they can be."