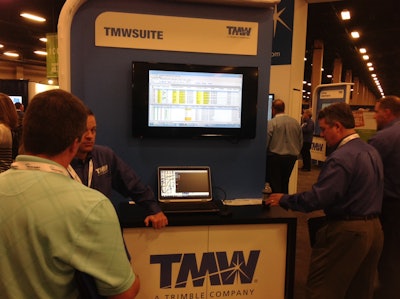 TMW Systems has integrated its TMW.Suite and TruckMate transportation management software systems with Geotab.
The company says the integration will enable users of either TMW platform to more effectively manage and automate their dispatch operations, driver messaging and hours of service compliance.
Arrival and departure functionality, forms processing, enhanced GPS data, and frequent Hours of Service updates are among the features available through the integration to ensure faster delivery of accurate information to the dispatcher and driver.
Operational service forms will also streamline a variety of customer or fleet-specific tasks.
"TMW and Geotab create a powerful integrated solution that helps trucking companies gain visibility into drivers and assets in the field," said Jeff Graham, director of mobile communications, TMW. "Plus, having immediate access to up-to-date load and truck data from the Geotab platform helps our customers remain efficient while moving greater freight volumes."