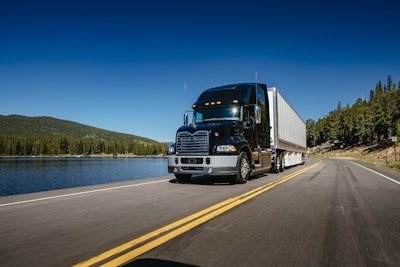 Mack Trucks' announced the availability of a proprietary 16,000 lb. front axle for its Pinnacle Axle Back and Axle Forward models at ExpoCam in Montreal Thursday morning.
Roy Horton, Mack Trucks' director of product strategy, says the Mack FXL front axle was developed to provide a stable and smooth ride under heavy load while also simplifying maintenance.
Mack axles are engineered to work seamlessly with Mack MP engines and Mack transmissions as part of the company's integrated powertrain.