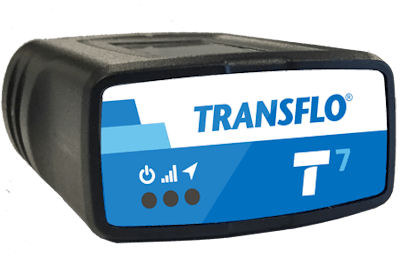 Transflo entered an agreement with C.H. Robinson, a third party logistics (3PL) provider, to help ensure for-hire carriers in its network are compliant with the Federal Motor Carrier Safety Administration's (FMCSA) December 2017 electronic logging device (ELD) deadline.
C.H. Robinson has created a new program to deploy the Transflo ELD T7 throughout its carrier base. With in-app activation and a fast plug-and-play installation, the program addresses the needs of more than 70,000 contract carriers at C.H Robinson.
"We are making it easy for carriers to purchase a new-generation ELD solution," shared Bruce Johnson, director of carrier solutions at C.H. Robinson. "Carriers who work with C.H. Robinson are familiar with the Transflo name, and they'll achieve a deeper mobile and electronic logging integration. It's an opportunity we hope contract carriers will take advantage of."
Transflo Telematics is an electronic logging and fleet management system that replaces legacy in-cab telematics systems. The company says Transflo Telematics not only addresses electronic logging and hours of service requirements but also engine diagnostics and near-real time truck tracking.
The system is embedded in Transflo's mobile application, allowing commercial drivers to manage their entire workday in one place.
"The C.H Robinson team has been both forward-thinking and proactive in addressing electronic logging compliance," stated Frank Adelman, Transflo president and chief executive officer. "Together, we're accelerating compliance, and this announcement represents an important shift in how the market is deploying ELD units."
The new Transflo ELD program for C.H. Robinson begins this month and helps smaller carriers lean on the 3PL for help in complying with the mandate in the next four months.