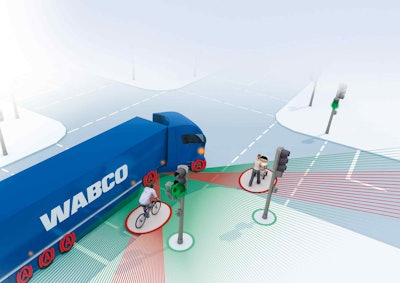 Wabco on Monday said the company has signed an agreement to purchase Meritor's stake in the Meritor Wabco joint venture business for $250 million, taking over the former joint venture's application engineering and supply chain operations, including the distribution center and customer service hub in Hebron, Kent.
As part of the deal, Wabco will continue to have exclusive access to a winter test track in Sault St. Marie, Mich., and joint access to a year-round test track in East Liberty, Ohio.
The transaction, which will end a partnership that was born in 1990, is expected to close Oct. 1.
WABCO Chairman and Chief Executive Officer Jacques Esculier says as the commercial vehicle industry advances toward fully-autonomous vehicles, Wabco is increasingly mobilizing levels of vehicle intelligence and connectivity to help enable safer and more productive trucks, buses and trailers. With this consolidation of its business organization and broader access to market in North America, Esculier says Wabco will further strengthen its relationships with commercial vehicle manufacturers and fleets through more simplified and direct channels.
"By combining our organization under one brand and leadership structure, we can leverage and deploy, here in North America, the full breadth of WABCO's leading technology portfolio to serve customers directly – as we do in the rest of the world," adds Jon Morrison, Wabco President, Americas.
Following the closing, Meritor will continue to provide sales, service and training to Meritor Wabco customers through its DriveForce team for up to two years, and call center services for customer support and the processing of warranty claims for a period of approximately one year.
Meritor will remain the exclusive distributor of a certain range of Wabco's aftermarket products in the U.S. and Canada, and the non-exclusive distributor in Mexico, following the completion of the transaction through an aftermarket distribution agreement.