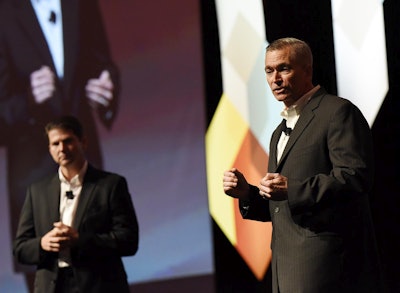 TMW Systems, a provider of software, business intelligence and related solutions to the North American transportation industry, has become a charter member of the Blockchain in Trucking Alliance (BiTA). Blockchain is a distributed ledger technology suited to transactional applications such as the movement of freight.
BiTA members will collaborate in setting standards for blockchain applications developed for trucking companies, logistics organizations and other transportation enterprises.
Tim Leonard, executive vice president of technology for TMW, will lead the company's participation in BiTA. Leonard has published a new white paper, available here, that explores the benefits of blockchain for an increasingly multi-modal transportation environment.
"TMW Systems is a leader and innovator in transportation management software and their software is core to a significant portion of the for-hire capacity in the industry," said Craig Fuller, CEO of TransRisk and co-founder of BiTA. "They will play a key role in helping us to set standards for blockchain applications and smart contracts. We are ecstatic they have elected to join us in this journey in developing the next great technology."
Blockchain is becoming widely accepted in multiple industries, including stock trading, banking, insurance and real estate – each of which, like the freight supply chain, is characterized by complex, high-volume transactions. Blockchain simplifies the management of transactional data by storing contracts and related information within transparent, auditable, secure "blocks" that are shared by multiple parties.
"Blockchain, machine learning and other emerging technologies can play vital roles in helping transportation service providers more efficiently and profitably meet the demands of tomorrow's highly complex supply chains," said TMW's Tim Leonard. "We are excited to help lead the development of standards and innovative applications that can transform the movement of freight from supplier to end consumer."