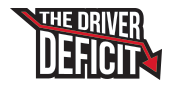 Editor's note: This is part of the second article in a three-month series examining the driver shortage, measuring its impact on trucking operations and exploring methods to mitigate the crisis.
Though social media channels, smartphone apps and refined search engine strategies have transformed the driver recruiting landscape, carriers increasingly are turning to text messages to establish contact with potential drivers. Modern tools allow carriers to better leverage this first-contact method and help improve their ability to convert interested applicants into hires.
"What we're hearing is recruiting departments' first contact with drivers is, more and more, text messages instead of phone calls, because the response rate is better," says Chip Aldridge, senior director of client services for CCJ publisher Randall-Reilly's driver recruiting division. "It's refining the technologies that [carriers] have been using for a couple of years."
Recruiters aren't using their own phones to text drivers directly. Instead, new platforms allow them to text drivers en masse, broken down by categories based on metrics such as experience, qualifications or their application status. These platforms also allow carriers to send personalized texts that include the applicant's name, along with a brief message and a link to direct them to an application or the next step in their application process. "Personalized responses always have a higher response rate than generic messages," says Aldridge.
Carriers also can leverage local-presence dialing – a program that sends calls or texts from candidates' own area codes – in phone calls and texts to potential drivers, says Seth Becker, director of business services for Randall-Reilly. That tactic – along with tools such as ringless voicemail, which allows recruiters to leave drivers a voicemail without actually calling them – is among ways carriers can "use these technology tools to respond to drivers faster and get a higher percentage of them on the phone," he says. "That's where it all starts. Nothing can happen until you speak with the driver."
Social channels and search engines continue to be key for carriers in driving recruiting leads. However, these tools are constantly evolving and adding new ways to target audiences. "We try to put as many arrows in the quiver as we can," says Frank Priboy, advertising manager for Tulsa, Okla.-based Melton Truck Lines (CCJ Top 250, No. 92). "We're having great success with social. It's our number-two driver of traffic to our website and landing pages."
Search-generated traffic is still the leading referrer to Melton's recruiting website, Priboy says, but social's "price per click can't be beat." Social's leads usually are of the same quality as leads generated from search, he says.
Melton recently has been investing in content such as video and podcasts to deploy on its social channels, in addition to Facebook campaigns and remarketing. Priboy says persistence is key in converting applicants to hires, with Melton often making "six, seven or eight touches before" a driver responds. Those "touches" come both indirectly, such as an applicant viewing their Facebook page, and directly, with the carrier calling, emailing or texting the driver.