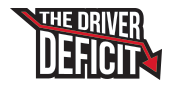 Editor's note: This is part of the second article in a three-month series examining the driver shortage, measuring its impact on trucking operations and exploring methods to mitigate the crisis.
One possible solution for the driver shortage? Technology that automatically collects feedback from drivers.
That was the subject of a December conference call by the Transportation and Logistics Group of investment banking firm Stifel. While no technology is the end-all solution, Stifel analysts noted, carriers that are more successful at retaining drivers also are better communicators and often use social media, company mobile apps and driver portals to stay in touch.
The analysts also noted that successful carriers clearly articulate what drivers must do in terms of fuel efficiency, safety, productivity, on-time pickup and delivery and more in order to achieve stated incentives.
The key is to gather feedback early and often and to automate communications with drivers for incentives, rewards and recognition to keep them engaged.
One option Stifel highlighted is an application from WorkHound that allows drivers to anonymously submit comments about any topic to the company. The application can send automatic text messages to drivers to gather feedback. Drivers also can offer praise, identify problems and offer ideas to their carriers.
The cloud-based app aggregates the feedback data and turns it into insights to help companies manage and retain drivers.
Another approach taken by Liquid Trucking is to use a driver survey, rewards and recognition platform from Stay Metrics to gather feedback from drivers on areas that impact job satisfaction and engagement. Liquid Trucking operates throughout the United States with 150 tractors and 280 tanker-trailers.
Stay Metrics uses data supplied by Liquid Trucking from its telematics and driver management systems to award points for achievements automatically.
The rewards platform sends emails to drivers when they receive points, prompting them to log in regularly and monitor their progress. Drivers are "begging me for safety training" to earn points, says Jason Eisenman, human resources manager for Liquid Trucking, which has terminals in Plattsmouth and South Sioux City, Neb.
Drivers also can earn points for violation-free logbooks (weekly) and no accidents (quarterly). Points accumulate daily when drivers enter information about their pickup-and-delivery locations into Liquid Trucking's mobile DeliveRecon app. Drivers can redeem points for cash in payroll or for thousands of items in an online catalog.
In the past four years, Liquid Trucking's turnover rate has dropped from 68 percent to 24 percent. Eisenman credits this to the rewards program and the driver surveys that give management information to make changes.