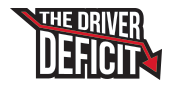 Editor's note: This is part of the third article in a three-month series examining the driver shortage, measuring its impact on trucking operations and exploring methods to mitigate the crisis.
To meet its future driver workforce needs, trucking must find ways to attract more minorities, experts say.
Groups such as the National Minority Trucking Association hope to serve as liaisons between the trucking industry and unemployed or underemployed segments of the workforce. NMTA launched a jobs initiative to create 500,000 transportation jobs by 2025 by connecting potential drivers, diesel technicians and other transportation workers with trucking and logistics companies.
"I believe we have a leadership problem more than a driver shortage problem," says Kevin Reid, NMTA founder and CEO. When Reid works with recruiters looking to tap into the minority market, he tells them to go into the community and sell trucking to young people.
For African-Americans, that means reaching out to community centers, churches, the U.S. Department of Labor and community colleges. "We have to identify students who are not college-bound for various reasons," Reid says. "Maybe they don't want to take on the enormous debt of a four-year college, or they want to enter the job force with a good-paying stable job. But we have to present trucking as an option earlier."
Reid also helps minority truckers become better businesspeople and explore opportunities such as management, dispatching and brokering.
Recruiting Latino truckers is tied directly to retention, says Rudy Navarrate, membership services director for the Coalition of American-Latino Truckers. "If you treat all your drivers well, word gets around," Navarrate says. "That's your best recruiting strategy and goes beyond running an ad in Spanish."
He suggests carriers looking to hire Hispanic drivers use Spanish-speaking recruiters. "Even though they speak English well enough to earn a CDL, it's still a matter of comfort for the recruit," says Navarrate, who also recommends that a fleet's corporate website or blog include sections in Spanish and diversity in their video testimonials. "It's not like Latino drivers want to be treated better or differently, but like all truckers, they want to be treated with respect," he says.