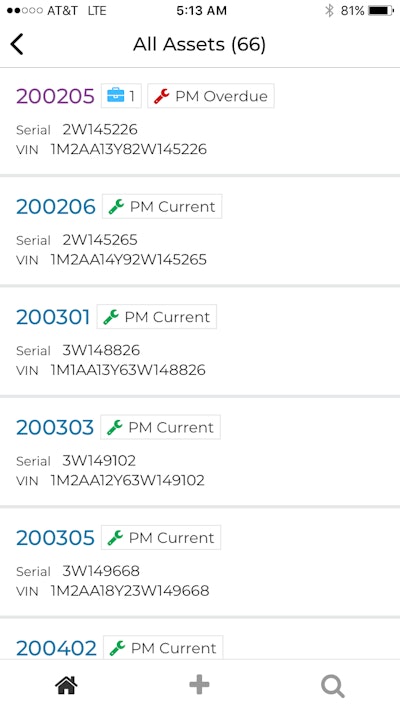 Decisiv, provider of software that allows fleets visibility and management tools of their equipment when it's in for repairs and maintenance, announced Monday a new smartphone app, Fleet Mobile, that allows fleets to use the system on mobile devices.
"Building on our successful and innovative approach to service relationship management, we are now delivering mobile tools for customers," said Dick Hyatt, president and CEO of Decisiv. "As people become less tied to their desks, the demand for data and information on the go has dramatically increased."
The company announced the app at the American Trucking Associations' 2018 Management Conference & Exhibition in Austin, Texas.
Fleet Mobile is a natively mobile application that enables fleet owners and asset managers to request, review and manage service and repair events on a smartphone or tablet. Decisiv says the apps enable fleet owners and managers to further streamline and accelerate repair options, whether they are in the office, around the yard or service bay or on the road."
With real-time case details on assets, diagnostics and complaints, the mobile app enables users to create service requests, view service provider and vehicle locations, review and approve estimates, and receive notifications when something changes or requires immediate attention.
Notifications sent through the platform are automatically pushed to the mobile app, which uses push notifications to communicate changes or requests for action. That means users can stay current and aware of changes in repair status for every asset, even when they're away from their computer.