"Tips from the pros" is a quarterly contribution from past-recipients of CCJ's annual Technology and Maintenance Career Leadership Award. A different recipient will be featured each quarter this year, sharing their challenges, experience and knowledge in the field. This quarter's is by Brent Hilton, 2018 CCJ TMC Leadership Award winner.
Maverick Transportation is an irregular route carrier and we rarely see all our trucks. We maintain about 60% of our trucks in-house and 40% outside, so one of our biggest challenges is controlling outside costs. We've got to manage our costs closely with other vendors out there doing the work, and manage the work they do very precisely. That's been a big challenge for us.
We've put some district service managers in place to go out and help us control these costs and meet with these vendors, and we're trying to develop some reporting right now to watch each and every one of those divisions more closely.
Considering all that, you might think, "why not just sign a contract with a single vendor"?
We don't have a single maintenance contract and after looking at quotes, even recently, it's because a single-source provider would have cost us more money to perform the same maintenance, even under a contract basis, than finding third-party solutions ourselves.
We send our district service managers out to meet with the vendors in that particular area and we go with the one that we feel will best take care of us, and then we build a partnership with those vendors day-in-and-day-out.
It can be hard to find that "perfect" contract partner because so much of where our trucks wind up is determined by our customers. It can be hard to find someone to fix anything at certain locations, so we do everything we can to meet with the vendors there and utilize them to the best of our knowledge.
There's certainly a place for maintenance contracts and they can be beneficial. We're still keeping contract maintenance in mind, and we're still comparing those numbers with our numbers, but knowing what goes into those numbers is very critical. You have to know what goes into those numbers, and the quotes, so you can manage them effectively.
Contracts might make your outside expenses more predictable, but they might not make them lower in every case.
We know what our cost is and we monitor that with accountability of our district service managers and their goals.
---
"Tips from the Pros" is sponsored by: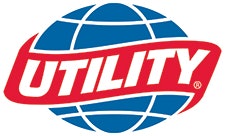 ---