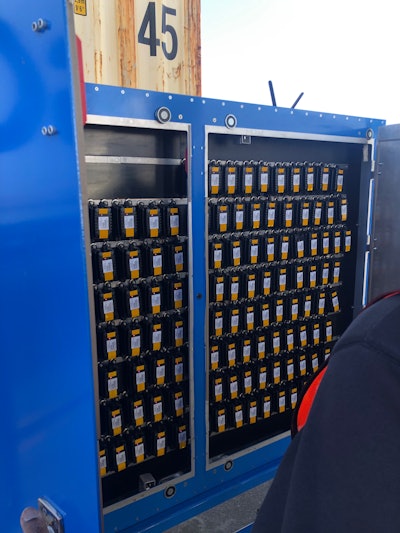 Technology news briefs and updates for the week of June 6, 2021:
Ossia and Xirgo develop trailer trackers that charge wirelessly
Ossia, creator of an over-the-air charging technology, Cota Real Wireless Power, has developed a new Cota-powered Trailer Tracking Yard Management Solution in partnership with IoT device supplier Xirgo Technologies.
The companies say the new technology is ideal for large distribution centers (DCs) to solve the problem of misplaced trailers.
Temporary trackers used by shippers require charging between uses, but distribution centers lack the infrastructure to charge thousands of trackers. Xirgo's Cota-powered asset trackers and charging stations address this issue. A GPS tracker charges wirelessly inside a Xirgo Cota wireless charging enclosure.
The tracker's magnetic legs can be secured on incoming trailers and the trackers from outgoing trailers are removed and placed in the charging station for recharging.
Each tracker is equipped with an accelerometer to "wake" the unit when in motion. For trailers that are continually moving, trackers can be set to ping up to every 30 minutes for real-time accuracy.
[Related: trailer tracking suppliers look to deliver new insights]
Hundreds of Cota-enabled trackers can be charged simultaneously in the charging stations.
In a pilot program at a busy distribution center serving a leading global retailer, Xirgo's Cota-powered asset trackers and charging stations demonstrated the potential to save at least 1,400 hours per year in labor costs (determined per distribution center) by accurately locating trailers.
Nauto adds more AI to fleet safety
Nauto, a SaaS provider of AI and computer vision for commercial fleets, added new risk detection features.
The new AI capabilities include automatic detection of four high-risk driver behaviors in the vehicle that trigger real-time alerts for pedestrian collision, speeding over the posted speed limit, progressive fatigue and drowsiness, and intersection violations. Nauto also updated its driver scoring system based on 25 risk variables assessed by smart cameras and sensors.
With the new additions, Nauto says its in-vehicle alerts and AI-informed driver coaching address more than 90% of weighted collision risk factors as identified by the Virginia Tech Transportation Institute.
Verizon Connect touts benefits of 4G updates
With 3G networks set to expire in December 2022, Verizon Connect said its fleet customers are migrating legacy vehicle tracking units to 4G LTE to take advantage of added benefits that include a new High-Fidelity Tracking feature that provides a three-fold increase in the frequency of real-time vehicle location updates on the Live Map.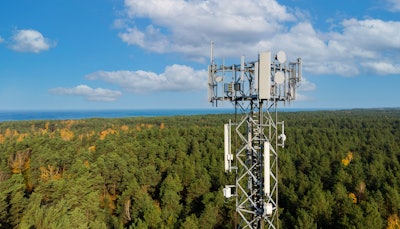 Odessa, Texas-based KRP Rentals and Trucking, an equipment rental company in the oil and gas industry, recently upgraded its Verizon Connect Reveal units to 4G.
"I am getting faster response times on the pinging, and we're getting more accurate data about where our assets are," said Kris Poole, health, safety and environment (HSE) director at KRP.
[Related: Verizon Connect sees progress from blockbuster acquisitions]
The company frequently travels to remote locations and locates vehicles using the Verizon Connect Reveal application, which was a benefit of using new 4G units. Accurate location data is essential for KRP because the company often needs to deploy the closest vehicle to a customer.
Upgrading to 4G hardware "wasn't difficult at all," Poole said.
"Verizon Connect is uniquely positioned to help fleet customers reduce disruption, with decades of experience in network migrations," said Peter Mitchell, senior vice president and general manager at Verizon Connect.
Luma develops smart forms
Luma Brighter Learning, a learning and instructional design company that provides the eNugget Learning Management orientation and training platform for the trucking industry that has close to 750 content modules, announced this week that they made digital forms smarter.
Luma's forms now include arithmetic sequences and javascript functions that allow the forms to add, subtract, multiply, divide, and more.
"Our clients have asked for the ability to implement complex functions with our forms and we wanted to make it happen. The possibilities with this new capacity really are endless. It is exciting to put these engineering principles into practice," said Luma COO Dr. Scott Anderson who has his Ph.D. in engineering.
Any form can be loaded into Luma's eNugget Learning Management and completed on a phone or tablet. As an example, newly hired drivers have to complete a statement of on-duty hours and a road test. The forms can auto-calculate totals and perform other functions when drivers and other users enter data.
FourKites brings smart forecasts freight visibility
FourKites, a real-time supply chain visibility platform, was awarded a U.S. patent for its Smart Forecasted Arrival (SFA) capabilities that provide accurate ETAs for freight in transit, including when a truck lacks technology to transmit location data.
SFA is now available to FourKites customers globally. FourKites says its customers are able to use the technology to track the portion of loads they previously couldn't, usually due to the lack of electronic logging devices onboard, errors in asset assignments or carrier compliance issues.
SFA uses historical data, artificial neural networking and machine learning technologies to estimate the location of freight in transit. The technology can provide ETAs on 97% of untracked loads with 85% accuracy, and correctly predicts late loads more than 90% of the time.
Overall, FourKites' platform tracks 70 billion miles across 275,000 distinct stops and churns out 1 billion ETAs each year.
Manhattan integrates Loadsmart's freight quoting system
Manhattan Associates, a supplier of transportation management systems, has integrated Loadsmart's automated freight quoting, capacity sourcing and tracking platform into Manhattan Active Transportation Management (TM).
Loadsmart will provide instant quote and tender integration capability into Manhattan Active TM, allowing shippers to instantly quote full truck loads, including reefer, dry, van and flatbed, based on visibility into real-time market rates. As part of the offering, Manhattan Associates shippers have Loadsmart's guarantee of tender acceptance on every load.