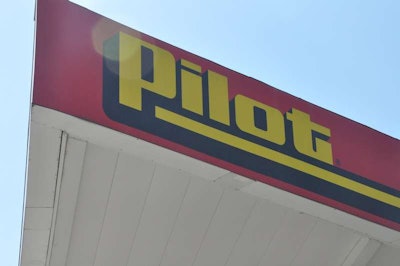 Pilot Flying J has asked a federal court in Alabama to throw out a lawsuit filed by Wright Transportation in the alleged fuel rebate withholding scheme aftermath, due to the fact the company has not presented an actual claim against it, Pilot says, and relies solely on the affidavit used by the FBI to gain a search warrant to raid Pilot headquarters in April.
Wright has "failed to allege facts sufficient to state any cause of action against defendants," Pilot's motion reads, and "has failed to allege fraud with particularity as required under Rule 9(b) of the Federal Rules of Civil Procedure."
Pilot settled class action lawsuits against it in federal court in Arkansas in August, when it agreed to pay all affected members of the class what they were owed, along with 6 percent interest and court costs.
Members of the class had until Oct. 15 to opt out, and about 150 carriers did, due to various reasons.
In August, after the Arkansas' court ruling, a judge in Maine rejected the consolidation of several other cases made against Pilot and deferred to the already agreed upon settlement.
Questions did arise, however, about the settlement, over an alleged "shell" company: The National Trucking Financial Reclamation Services company — set up after the April 15 raid of Pilot by Arkansas Trucking Association head Lane Kidd.
The company is not a trucking company, some plaintiffs say, and was created to allow Pilot a quick and cheap way out of the lawsuits.
Wright is one of the company's who presented an objection to the suit based on the "shell" company accusations.
However, as noted above, Pilot claims in the motion for dismissal Wright's lawsuit has no backing.