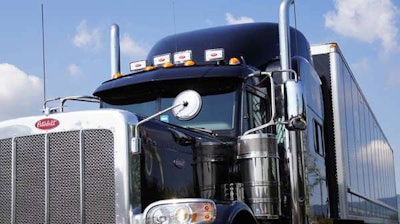 Company: Smith Transport, Inc., Roaring Spring, Penn.
2013 CCJ Top 250 rank: 151
Industry segment: General freight
Power units: 702
Trailers: 2,550
Drivers: 734
In October 2008, Smith Transport sold a minority stake in its business to U.S. Xpress during the economic downturn. While U.S. Xpress had a 47 percent share of Smith Transport, the Roaring Spring, Penn.-based regional dry van carrier operated independently.
In January of this year, Smith Transport president Barry Smith reacquired U.S. Xpress's minority interest and again owns Smith Transport outright. Abilene Motor Express, No. 239 in this year's CCJ Top 250, also completed a buyback last October.
"I want to personally thank our colleagues at U.S. Xpress Enterprises for their friendship and partnership over the past four years through very difficult economic times," said Smith in a Facebook message to Smith Transport employees after the reacquisition. "I wish them all the best and continued success. The Smith Transport team looks forward to an exciting future in which we operate at a high level of safety, performance and service to our valued customers."
Smith Transport has emerged from the recession and continues its award-winning service in truckload, dedicated, expedited and warehousing markets with its signature matching black and chrome tractors and trailers.
<<No. 183: E.L. Hollingsworth & Co., Flint, Mich. No. 144: Hansen & Adkins Auto Transport, Los Alamitos, Calif.>>