CCJ editors hit the American Trucking Associations' Technology Maintenance Council's annual meeting this week in Nashville, Tenn., where several major industry manufacturers and industry groups made announcements.
Here's a look at the announcements as they came in:
[gttable cols=""]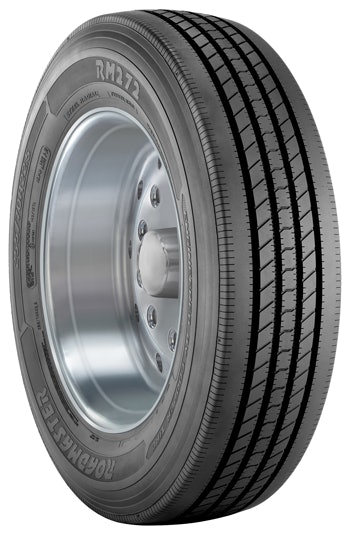 Roadmaster introduces new tire, finalizes National Fleet Account Program plans
Roadmaster, a division of Cooper Tire, released its new RM272 tire at TMC's Annual Meeting in Nashville. drop-deck trailers. The new tire features a new tread design and compounding that provides improved treadwear and protection against cutting and chipping.
[/gttable]
[gttable cols=""]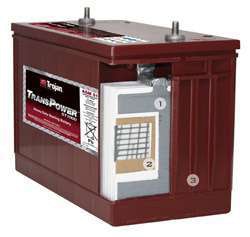 Trojan debut's Reliant deep cycle truck battery at TMC
Trojan Battery says its new Reliant AGM battery is the trucking industry's first true deep cycle battery, specifically designed to supply consistent power during long off-duty stretches.
[/gttable]
[gttable cols=""]The good and the bad of VMRS
A Vehicle Maintenance Reporting Standards (VMRS) study breakout group session took a quick turn Tuesday at the TMC Annual Meeting when fleet audience members began to question the misuse of the codes during parts acquisitions.
[/gttable]
[gttable cols=""]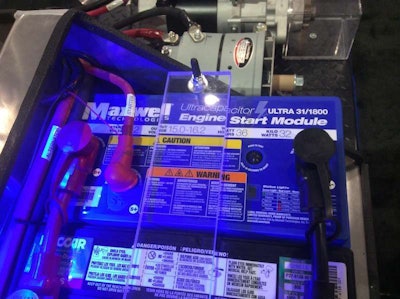 Maxwell Technologies showcases truck engine start module at TMC
The Maxwell ESM connects directly to a truck's starter via a dedicated third terminal on the unit. The remaining truck batteries are isolated from the cranking process and concentrate on providing long-term power to the vehicle when it is at rest.
[/gttable]
[gttable cols=""]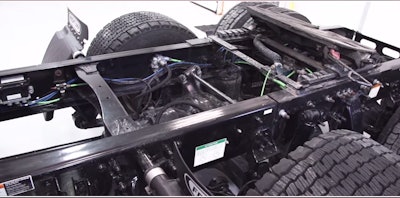 Meritor previews tractor-specific tire pressure monitoring system
Meritor is previewing breakthrough technology at the TMC Annual Meeting in Nashville that it says will give fleets greater peace of mind and contribute significant tire cost savings to their bottom lines: A new, tractor-optimized, tire pressure monitoring system.
[/gttable]
[gttable cols=""]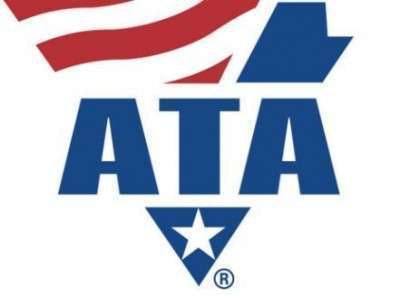 Minimum driver age, fuel tax increase highlight ATA's 2015 advocacy agenda
After successfully working for a one-year suspension of the hours-of-service restart, Osiecki said ATA now is working toward a permanent fix.
[/gttable]
[gttable cols=""]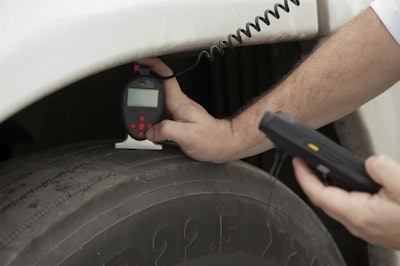 Michelin Tire Care added to Michelin Service Network
Michelin has introduced a new fully digital nationwide tire monitoring program called Michelin Tire Care.
[/gttable]
[gttable cols=""]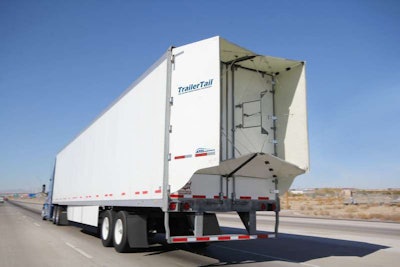 Stemco acquires ATDynamics
ATDynamics' TrailerTail technology streamlines the airflow around a semi-trailer and mitigates the low-pressure suction drag that reduces fuel efficiency and creates turbulence. ATDynamics will become part of Stemco's Innovative Tire & Mileage Solutions group.
[/gttable]
[gttable cols=""]
Capacity Trucks debuts new Sabre terminal truck
Capacity Trucks, a maker of terminal trucks for port, intermodal and warehousing applications, announced its new Sabre truck.
[/gttable]
[gttable cols=""]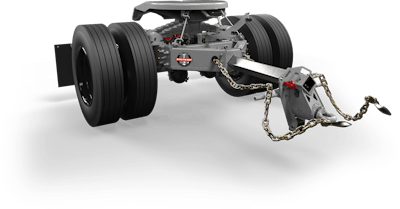 Silver Eagle debuts new, adjustable, gap-closing trailer dolly
The T-Dolly design uses an electro-hydraulic pump to pull double trailers closer together once the vehicle reaches 45 mph. If the vehicle slows to 40 mph, the T-Dolly automatically increases the trailer gap.
[/gttable]
[gttable cols=""]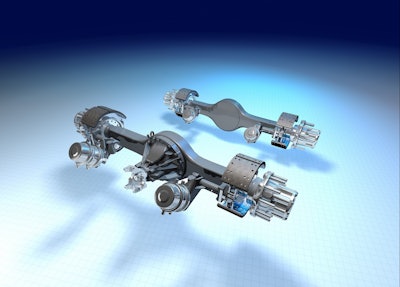 Dana highlights downspeed enhancements at TMC 2015
"Overall, the think the trend will be downward heading toward a new target of 900 rpm at highway speeds," says Steve Slesinski, director of global planning, commerical vehicle driveline technologies for Dana.
[/gttable]
[gttable cols=""]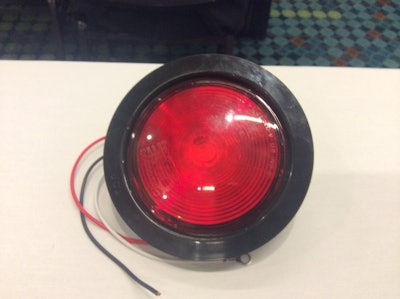 Optronics launches SuperLamp technology at TMC
SuperLamp's coating is designed to be highly resistant to petroleum distillates such as ethylene and propylene engine coolants, diesel fuel, battery acids, brake fluids as well as transmission fluid, organic solvents, methanol, detergents and urea.
[/gttable]
[gttable cols=""]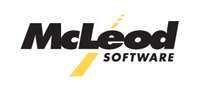 iGlobal and McLeod Software complete information systems integration project
The two systems now work together seamlessly via iGlobal's Symphony Mobile Communications Interface, says Eric Bauer, president of iGlobal.
[/gttable]
[gttable cols=""]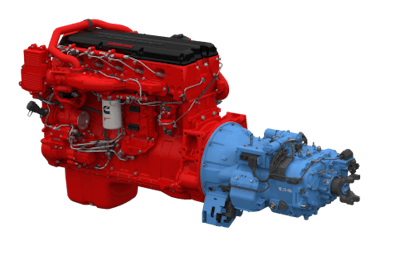 Eaton, Cummins announce more profound powertrain integration push
The Eaton-Cummins SmartAdvantage powertrain has proven to be so successful, that Mike Taylor, Cummins Global Powertrain Manager, says the two companies will be continually refining existing products – and introducing new ones – soon.
[/gttable]