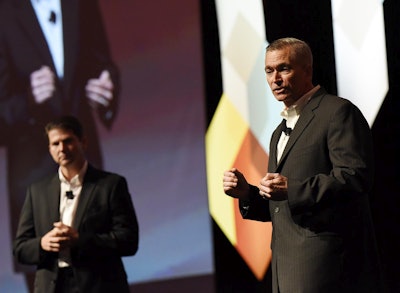 Dave Wangler, the president of TMW Systems, passed away on April 26.
Wangler joined TMW Systems as chief executive officer in 2006 after investors purchased the company from its founder, Tom Weisz. Under Wangler's leadership, TMW acquired a number of competitive and complimentary fleet management software companies starting with Maddocks Systems in 2006 and continuing with TMT Software, IDSC and Innovative Computing Corp.
In August, 2012, Trimble acquired TMW Systems in its Transportation and Logistics (T&L) group that it created in 2011 after the acquisition of fleet mobility provider PeopleNet.
Steven Berglund, president and CEO of Trimble, released the following statement:
"The entire Trimble organization is deeply saddened by the loss of our colleague and friend, Dave Wangler, on April 26, 2018. Our heartfelt condolences are with his family, colleagues and friends in this difficult time. Dave was a long time contributor to the transportation and logistics industry. He consistently represented a unique combination of integrity and a visionary's belief in the benefits of technology. Dave established a standard of excellence for TMW and Trimble.
Dave combined vision with a deep knowledge of the transportation domain and was integral to Trimble's leadership in the transportation market. Our heartfelt sympathies go out to his family, colleagues and friends. He will greatly be missed."
Bryn Fosburgh, who has been an executive with Trimble, for over 30 years and was a driving force behind the company's entry into transportation technology will assume Dave's responsibilities in coordination with TMW's executive leadership team.
Wangler's funeral will be on Thursday, May 3. According to the obituary, Wangler "passed away suddenly" on Thursday, April 26. He had reportedly taken a medical leave of absence from work prior to his passing.