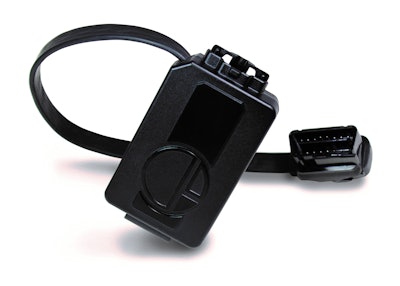 I.D. Systems and Avis Budget Group have executed a new purchase agreement to deploy 75,000 additional units of I.D. Systems' wireless rental fleet management systems in Avis Budget's vehicle fleet.
I.D. Systems' wireless in-vehicle management system permits two-way data communications between a vehicle and various car rental operating systems.
Combined with Avis Budget's other existing technologies, I.D. Systems' rental fleet management systems will give Avis Budget virtual rent and check-ins for vehicles on a mobile device.
The system also provides Avis Budget with unique insights into the mileage, fuel level, and condition of a vehicle the minute it is returned to an Avis location to streamline and automate the vehicle data collection and billing process.
I.D. Systems expects to begin delivering the hardware in the second quarter of 2019.
"We appreciate Avis Budget Group choosing I.D. Systems as a preferred provider for this follow-on order of our unique connected car solution, equipping the highest number of connected vehicles in Avis Budget Group's fleet," said Chris Wolfe, chief executive officer of I.D. Systems.
Gerard Insall, chief information officer of Avis Budget Group, commented: "With the success of our initial 50,000-unit deployment, we are pleased to expand our relationship with I.D. Systems to utilize I.D. Systems connected car solution on over one-third of our North American fleet."
The 'connected cars' enabled by the technology will significantly improve the rental experience of customers, Insall explained, by giving them more control and choice of vehicle from a mobile device.
"We also improve their vehicle return experience by automating the check-in process. As a mobility services provider, connected car technology not only streamlines the rental experience for our customers but allows us to drive operational efficiencies," he said.