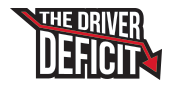 Editor's note: This is part of the first article in a three-month series examining the driver shortage, measuring its impact on trucking operations and exploring methods to mitigate the crisis.
Less than 2 percent of drivers said a sign-on bonus would motivate them to change carriers.
It's no surprise that three out of four respondents to a recent survey of drivers and leased owner-operators cited low pay as the reason fleets have a hard time recruiting drivers. More telling might be the answer to a related question: What is the one thing you like least about your job? Only 9 percent of respondents said they aren't making enough money. The number one answer? Regulations that make it harder to work and make a living, cited by 44 percent.
That complicated dynamic is just one of the insights found in "What Drivers Want?" a survey conducted last fall by CCJ sister brands Truckers News and Overdrive. Now in its third year, the survey can help fleets understand what drivers and leased owner-operators think about their jobs, including what motivates them to change carriers and what they believe the future holds for their profession.
For instance, fleets promoting five-figure sign-on bonuses might want to save their cash: Less than 2 percent of respondents said such bonuses motivate them to switch carriers. And while more than half appreciate the chance to drive a late-model truck, they see more value in a "special seat that improves comfort for long hours of driving," cited by 73 percent.
Like many U.S. workers, truck drivers' biggest concern is paying their bills each month, cited by more than two-thirds of respondents as one of their top three worries. Their own health was another oft-named concern, as was home time and family life and saving for retirement. Many fleets are addressing these issues with wellness programs, more home time and pay programs designed to provide drivers more income certainty.
Despite worries about the trucking lifestyle, most drivers are in it for the long haul, with only 15 percent of respondents saying they would like to leave the industry — this despite the fact that just over half describe their long-term job prospects as "fair: it's a job," and most believe new technologies will drive down their pay and allow fleets to exert greater control.
Nevertheless, 84 percent of respondents say they will stick with driving until they retire, with 41 percent planning to wait until they are at least 65 to do so.
Find a copy of the full report at RandallReilly.com/What-Truckers-Want.