Telling it like it is, or was: A topical guide to some of the trucking industry's most re-quotable quotes of 2013.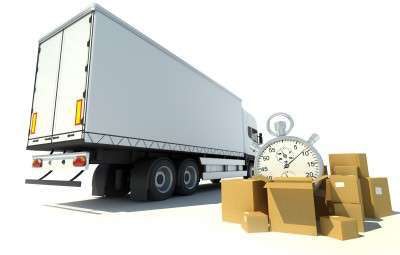 Hours-of-service
"The agency continues to believe it is inappropriate to sacrifice several months of safety benefits from the timely implementation of the rule."
— Anne Ferro, Federal Motor Carrier Safety administrator, responding to calls for a delay in implementing hours-of-service rule changes, adding that the industry requests lacked "adequate support."
"Ongoing feedback from our drivers is consistent: They do not feel better rested as a result of the rules change; just less productive."
— Dave Geyer, senior vice president/general manager of Schneider National's Van Truckload division.
"That's been the silent victim of these [hours-or-service] changes: The drivers that are probably some of the most-qualified we have are saying, 'I've had enough and I'm not going to do it.'"
— Derek Lethers, president and COO of Werner Enterprises, explaining that in the 90 days leading up to the hours-of-service change, the number of Werner's most senior drivers fell by half due to early retirement.
"You get it just right and runs really well. But if you go just a little bit further, it starts choking,"
— Jeff Flackler, vice president of transportation for Wal-Mart Stores Inc., likening the HOS change to tuning a carburetor.
"The challenge for your organization is, how can you help carriers find 20 or 30 more minutes a day? A carrier can work smarter, but are you working with them to help them accomplish their goals? They can't do it as a solo effort. As an organization, you've got to get across to your people to treat drivers with respect."
— Thom Albrecht, BB&T Capital transportation analyst, speaking at shipper conference in May, with regard to whether HOS changes would lead to a capacity crisis.
"There's sort of a myth that floats around that because companies buy more trucks than they have drivers for, then they have a driver shortage. That's not a shortage. When a third or more shippers say they're having a hard time finding trucks, then we have a shortage."
— Todd Spencer, executive vice president of the Owner-Operator Independent Drivers Association.
"No, absolutely not."
— FMCSA's Ferro, testifying before Congress, when asked whether the agency would consider undoing the changes to the hours-of-service rule that took effect earlier in the year.
Compliance, Safety, Accountability
"CSA is just the whim of FMCSA. They can change it tomorrow. They don't have to ask us to change it. They don't have to ask for a rulemaking. They just do what they want to do."
— Transportation attorney Rob Moseley, criticizing the agency for "backdoor regulations."
"If the end result of CSA is to imply that 35 percent of drivers are always fatigued, unsafe or unfit, it won't take many cycles to have to come up with a robot for a driver. It's a self-created [driver] shortage by the agency."
— David Owen, president of the National Association of Small Trucking Companies.
"It's time to continue to make it difficult to get in this industry and stay in this industry. If you can't cut it, get out."
— Steve Williams, CEO of Maverick USA, in support of the more stringent driver hiring standards brought about by CSA.
"There is all kinds of discussion and analysis around CSA, encouraging people to focus on those things that are the most predictive of future crashes. That's where the pressure is on the industry. But if enforcement is focusing on other things, then that's where we're at a crossroads."
— Vigillo founder Steve Bryan, whose data analysis has revealed what he calls commercial vehicle "enforcement disparities" around the country.
"Enforcement isn't making stuff up out there. A regulation is a regulation. Compliance is compliance."
— Steve Keppler, executive director of the Commercial Vehicle Safety Alliance.
"The FMCSA have added so many layers of rules and exceptions to rules over time that combined with other state and federal law, how could your average Officer Friendly be expected to remember and enforce it all? No wonder he's feeling cranky."
— CCJ commenter "safetygirl"
"The trucking industry is made up of tens of thousands of small business people, and they're under assault in terms of trying to deal with a system that is unfairly classifying those carriers as having a safety issue. There is a segment of large carriers that would like to use SMS as a competitive weapon. That's not about safety. It's simply a way to put small carriers out of business and jack up prices."
— Tom Sanderson, Transplace CEO and head of the Alliance for Safe, Efficient and Competitive Truck Transportation, which has challenged CSA in court.
"The primary reason for consolidation in the trucking industry is the costs associated with increased regulation. … It doesn't matter how old [your company is], it matters how big you are. If you're not big enough and profitable enough to handle the additional cost of regulation, you're going to struggle to survive. … Congress has given up their responsibility to legislate this country to regulators."
— Mike Card, American Trucking Associations chairman and president of Combined Transport.
"Truck safety is a very popular political idea in this country. It's not going to go away."
— Economist Noël Perry, on the high cost of industry regulation, with more to come.
More politics
"You all literally make something move. That's a foreign concept in Washington."
— Laura Ingraham, radio talk show host and Fox News contributor, addressing trucking industry leaders at the CCJ Fall Symposium.
"If I was your political broker, my advice would be that you should sell your Republican shares and buy Democrat."
ATA President and CEO Bill Graves, criticizing the uncompromising Tea Party members in Congress, following the October government shutdown.
"The EPA's insistence on using the same, one-size-fits-all approach has created a never-ending cycle resulting in no progress. Smaller businesses put off purchasing new, and so older equipment remains in operation. Then the agency issues more regulations in response to no progress taking place."
— Owner-Operator Independent Drivers Association Director of Government Affairs Ryan Bowley, responding to President Barack's Obama's Climate Action Plan, which includes a new round of truck emissions regulations.
"The president's speech once again calls for increasing the use of domestic natural gas in heavy duty transportation, and he's to be commended for that. But it's important to note that he has called for that before. A plan without action isn't a plan, it's a speech."
— Oilman and energy investor T. Boone Pickens, also regarding the Climate Action Plan.
"We know strong infrastructure is a key ingredient to a thriving economy. … The world can't wait for Congress to get its act together."
— President Obama, on a summer tour to rally support for a renewed focus on the economy.
"The small points of increased truck weights all add to the greater good of the entire economy. We all depend on trucks. It shouldn't fall to the individual trucker to pay the full freight on the use of the highway."
— Rep. Richard Hanna, during a hearing on highway funding and the possibility of higher truck weight limits, responding to critics who say the trucking industry doesn't pay its share of road maintenance.
"The fact that states follow foolish policy doesn't mean we should."
— Rep. Jerrold Nadler, when told that several states already support higher limits.
Business ups and downs
"The affidavits didn't present a very flattering picture of our company."
— Pilot Flying J owner and CEO Jimmy Haslam, regarding the federal investigation into an alleged fuel rebate withholding scheme.
"Our top priority now is to restore International's reputation in the marketplace and regain the sales momentum we had before the 2010 emissions problems. That's it, plain and simple."
— Bill Kozek, formerly general manager and vice president at Peterbilt, who left to become Navistar International Co.'s new president of North American Truck and Engine Business.